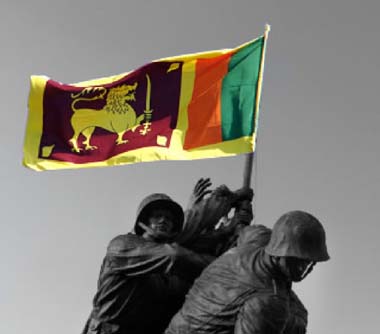 The Sri Lankan government, which has pledged to achieve reconciliation among the communities, has announced that May 19, which was marked as the Victory Day for the last five years, will be marked as a 'Remembrance Day' to commemorate all who died in the war.
Since the war against Tamil Tiger terrorists ended on May19, in 2009, the day was celebrated as a day of triumph and victory achieved by the security forces against terrorism. Cabinet spokesman Minister Rajitha Senaratne has told the media that May 19, which was celebrated as "Victory Day" during the Rajapaksa era will from this year onwards be observed as "Remembrance Day" to recall the sacrifices of all those who had fought to maintain the unity and integrity of the country irrespective of their ethnicity.
However, there will be a military parade to be held in Matara in the south under the patronage of the President Maithripala Sirisena as the Commander-In-Chief. According to the Minister, it will be a War Heroes Commemoration Day as well as a civilian Remembrance Day.
Find the full article under http://www.news.lk/news/sri-lanka/item/7656-sri-lanka-to-mark-may-19-as-remembrance-day-no-longer-victory-day