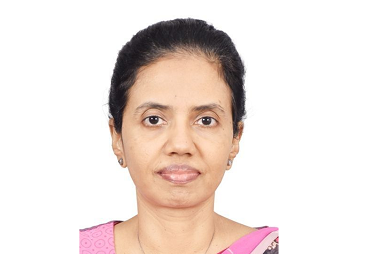 Varuni Muthukumarana became Sri Lanka's Ambassador to Germany on 8th February 2023.
She is a member of Sri Lanka Foreign Service year 2000 batch. Prior to her current position, she was the Director General of the Europe, Central Asia, EU & Commonwealth Division of the Ministry of Foreign Affairs. She has served in several other positions in the Ministry including in the Economic Affairs Division, Americas Division, Public Communications & Overseas Sri Lankans Division, Deputy Minister's Bureau, UN & Multilateral Affairs Division, and International Security & Counter Terrorism Division.
Ms. Muthukumarana'smost recent foreign posting was at the SAARC Secretariat in Kathmandu handling the portfolios of Education, Security and Culture. She has also served twice at the Permanent Mission of Sri Lanka to the UN in New York where her responsibilities included issues related to disarmament, economic & financial, legal, UN peacekeeping and UN elections.
She has a Bachelor of Science (BSc) degree from the University of Colombo and a Master of Science in Foreign Service (MSFS) degree from Georgetown University, Washington DC. She is a past pupil of Sirimavo Bandaranaike Vidyalaya, Colombo.
Embassy of Sri Lanka, 2023