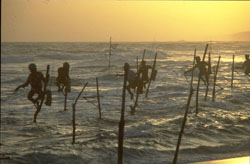 As welcomed with a gracious gesture and smile, when you are visiting Sri Lanka, we welcome you with a blessing for a long and happy life; Ayubowan, Wanakkam !
Sri Lanka, the "Resplendent Isle" is located in a strategically advantageous position in the Indian Ocean at the tip of the Indian subcontinent. It has a wealth of green and a diverse flora and fauna, a rich culture and 2500 years of written history. The Greek and the Romans knew her as paradise"Taprobane" with the well-known word "100 miles from Paradise", the Arabs knew her as Serendib and the European as Ceilao, Ceylon. The Inhabitants call her Sri Lanka, and know that this is an island worth exploring.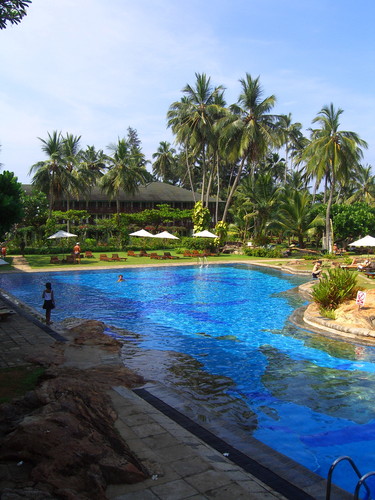 Separated from the Indian subcontinent long ago and drifting in the direction Northeast, the Island has its natural frontiers with the blue waters of the Indian Ocean. The Central Highlands of Sri Lanka consist of archaic and Precambrian rocks, rising up to 2.500 ms. They are surrounded by free coastal plains. From the highlands to the plains there are river systems, whose edges were the home of the early agrarian cultures.
Because of its geographical location, Sri Lanka has a sunny climate all around the year. In this beautiful tropical landscape, settlements came into existence since neolithic times, according to the archaeological excavations. The following mixing of races was a plus for the people of Sri Lanka, as it opens the people for cultural exchange. For a long time Sri Lanka has been known as "Gateway to Asia".
The people of Sri Lanka, having a high standard of living, a high degree of alphabetisation and education and being open towards the different technical challenges, are a dynamic nation. Created from the best tradition of the ancient and modern times, the land and the people have started the new century with great confidence and a will to succeed.
Are you thinking about visiting Sri Lanka?
Expect an experience!