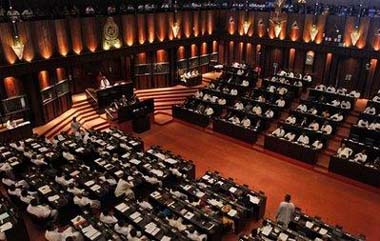 Sri Lanka's parliament voted overwhelmingly Tuesday to restore a two-term limit for presidents and revive independent bodies to manage key institutions such as the police and the judiciary.
A total of 215 out of the 225 lawmakers approved a constitutional amendment which restores presidential term limits, reversing a change by former strongman Mahinda Rajapakse who scrapped them after being re-elected in 2010.
The amendment was in line with a pledge by President Maithripala Sirisena. His election victory in January ended Rajapakse's decade in power, during which he granted himself more powers over the police, the judiciary and civil servants.
Tuesday's bill also removed the president's power to dissolve parliament until it has completed four and a half years out of its five-year term.
Find the full article under http://www.ngrguardiannews.com/2015/04/sri-lanka-parliament-votes-to-curb-presidents-power/