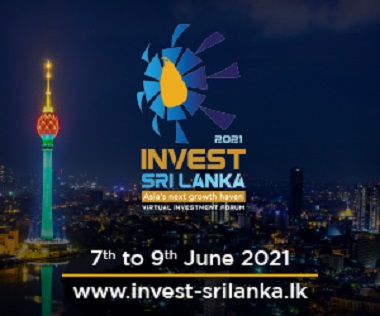 AN INVITATION TO PARTICI­PATE IN SRI LANKA'S GROWTH DECADE

Join Asia's first and largest virtual Investor Forum to understand the FDI and Capital Market opportunities in Sri Lanka.
Get a sneak peek into the attractive investment opportunities in Sri Lanka across FDI in projects, private equity placements and investment in listed corporates.
The 3-day event will feature sessions and presentations by senior government leaders, top leadership of public and private companies, global experts, investment bankers, and advisory firms.
Download the complete brochure of SRI LANKA INVESTMENT FORUM 2021
Click here to REGISTER