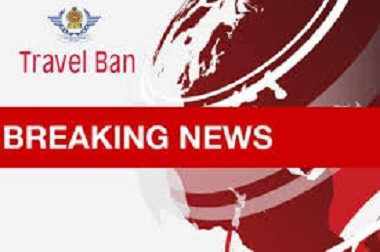 Based on instructions from the Ministry of Health, the Civil Aviation Authority of Sri Lanka has imposed a temporary ban on travel beginning from Iran, Italy and South Korea to Sri Lanka with effect from 14 March 2020 for two weeks.
All travel beginning from France, Spain, Germany, Switzerland, Denmark, the Netherlands, Sweden and Austria to Sri Lanka will also be banned from 15 March for two weeks. The ban will commence on all flights arriving after 15 March 2020, 2359hrs (local time in Sri Lanka) and end on 29 March 2020, 2400 hrs (Local time in Sri Lanka).
Accordingly, all airlines have been advised not to board during the aforementioned period in any of their flights destined to Sri Lanka, any passenger who is either originating from the aforementioned countries or who has been in any of these countries within the last 14 days.
Your understanding and cooperation in this regard, would be highly appreciated.
Find the original information in Sinhala and Tamil and in German and English