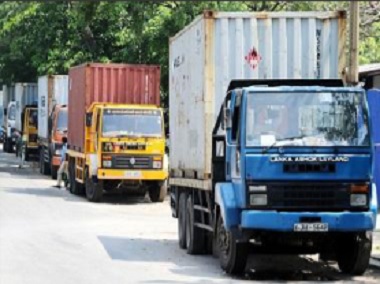 The Embassy of Sri Lanka in Berlin is hereby calling quotations from freight forwarding companies for the heavy baggage of one of the Home Based officers of this Embassy, to be transported from his residence in Berlin-Potsdamer Platz (10117) to the port of Colombo, Sri Lanka. The quotation should include charges for packing, insurance and transportation of the heavy baggage in a 20 feet container.
The requirements are as follows:
Official packing permit
Supply of the same size of container for loading
Pre-delivery of packing materials
Supply of all First class packing materials including bubble packing for fragile items-
The packing should be done in a day and the baggage to be transported immediately thereafter.
Establishment of the packing list
Disassembly of furniture
Export customs clearance and other usual requirements
Estimated period of time the shipment will take to reach Colombo has to be mentioned.
No additional charges are to be levied upon the arrival of goods in Colombo.
Please note that the suppliers could contact the Mission to arrange a pre inspection, and the Embassy may call for a meeting with the forwarding companies with a view to discussing packing and transportation arrangements.
The selected bidder should be able to arrange the heavy baggage within one week from the date of the notice of offering of the contract.
The Embassy reserves the right to postpone the packing and dispatching, if the officer's tenure is extended due to the exigency of service.
All the quotations should be sent to the following address on or before 17.08.2022.
Chargé d' Affaires a.i.
Embassy of the Democratic Socialist Republic of Sri Lanka
Niklasstr.19
14163 Berlin
Please contact the following numbers/email address for further information.