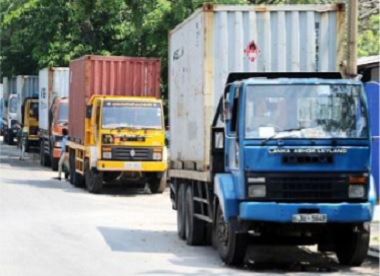 The Embassy of Sri Lanka in Berlin is hereby calling quotations from the forwarding companies for the heavy baggage of one of the Home Based officers of this Embassy, to be transported from his residence in Berlin-Zehlendorf to the port of Colombo, Sri Lanka. The quotation should include charges in relation to packing, insurance and transportation of the heavy baggage for a 20 feet container.
The requirements are as follows:
Official packing permit
Supply of the same size of container for loading
Pre-delivery of packing materials
Supply of all First class packing materials including bubble packing for fragile items-
The packing should be done in a day and the baggage to be transported immediately
thereafter.
Establishment of the packing list
Disassembly of furniture
Export customs clearance and other usual requirements
The period of the shipment to Colombo has to be mentioned. No additional charges to be levied on the arrival of the goods in Colombo.
Please note that the service providers can visit the site for pre inspection from 04.12.2020 to 09.12.2020, and the Embassy may call meeting with the forwarding companies with a view to discuss the packing and transportation.
Packing should be on 21st of December 2020.
The Embassy is having the right to require to postpone the packing and dispatch if the officer's tenure is extended due to the exigency of service.
All the quotations should be sent to the following address on or before 14.12.2020.
H.E. the Ambassador, Embassy of the Democratic Socialist Republic of Sri Lanka, Niklasstr.19, 14163 Berlin
Please contact the following numbers/e mail address for further information.
03080909749, 03080909761, ,