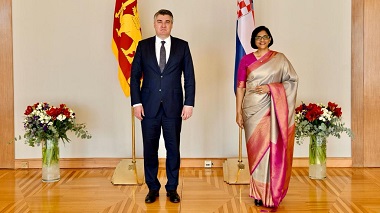 Ambassador of Sri Lanka in Germany Manori Unambuwe, concurrently accredited as the Ambassador to the Republic of Croatia, presented credentials to President Zoran Milanović on 3 March 2022 at a ceremony held at the Office of the President in Zagreb.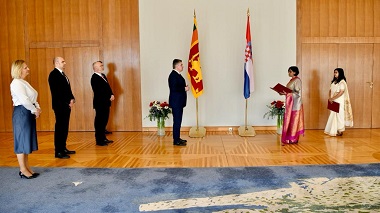 Delivering the brief traditional Credential address, Ambassador Unambuwe conveyed the greetings and best wishes from the President and Prime Minister of Sri Lanka to the President of Croatia and reiterated the commitment of Sri Lanka to strengthen relations with Croatia with a special focus on the economic sector.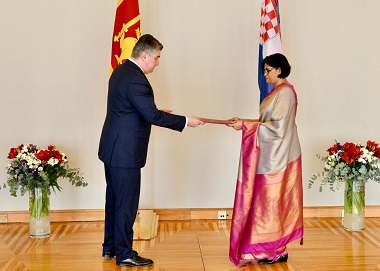 While congratulating the Ambassador, President Milanović assured fullest cooperation from the Government of Croatia in discharging the duties and responsibilities of the Ambassador. President also highlighted that Croatia wishes to expand the traditional relations between the two countries into new areas of cooperation.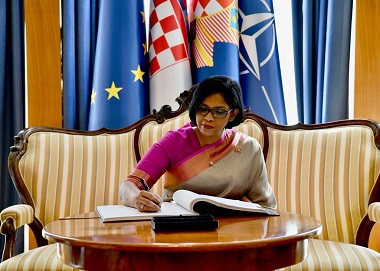 During her visit to Zagreb, Ambassador met with the Foreign Policy Advisor to the President and high level officials of the Ministry of Foreign and European Affairs of Croatia, including the State Secretary for Political Affairs, Head of Sector for Economic Relations and Head of Sector for Eurasia and Oceania. During the interactions, the Ambassador reiterated the commitment of the Mission to reinvigorate the existing relations while looking at new areas of cooperation.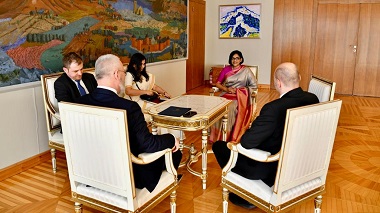 First Secretary and Head of Chancery of the Mission Ms. Buddhika Wimalasena accompanied the Ambassador to the Credential ceremony.
Embassy of Sri Lanka, Berlin, Germany
07th March 2022