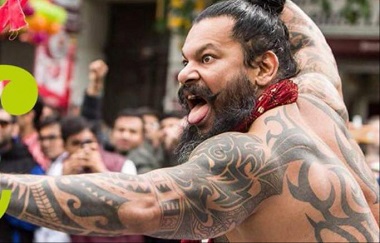 The Sri Lanka Tourism Promotion Bureau wishes to support an Association of Sri Lankans in Germany participating in the annual Carnival of Cultures in Berlin on 7th to 10th June 2019 in showing off their motherland as a unique and diverse tourism destination. A group of dancers will be travelling from Sri Lanka to Berlin to participate in the activities of the Carnival of Cultures funded by the SLTPB.
Offers are requested on the following items:
Provision of a Sri Lanka-branded decorated truck to run in the Carnival of Cultures Parade promoting Sri Lankan culture, nature and diversity.
Hiring and provision of a sound system (including amplifiers, mixers, speakers, microphones) on the truck to play Sri Lankan music for the dancing group,
Rental, assembly, maintenance and dismantling of a Sri Lankan stand (3x3m) from 7th to 10th June 2019 to disseminate information on Sri Lanka as a tourism destination. The stand should be provided with water, electricity fittings and insurance.
The supported Sri Lanka Association must be a registered participant of the Carnival of Cultures 2019. Offers can only be accepted for all items listed in total. Offers should be submitted until 1st April 2019 to the following address: H.E. the Ambassador, Embassy of Sri Lanka, Niklasstr. 19, 14163 Berlin.