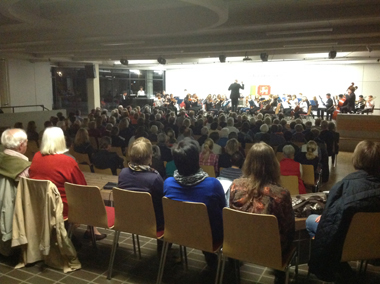 The Honorary Consul of Sri Lanka for Hamburg, Mr. Olaf C. Ellerbrock, and H.E the Ambassador of Sri Lanka for Germany Mr. Sarrath Kongahage have organized a concert with Preethi de Silva at the Mirror Hall of the University of Music and Performing Arts to celebrate the 60th anniversary of diplomatic relations between Sri Lanka and Germany.
In his welcome speech, Mr. Olaf C.Ellerbrock briefly recapitulated the beginning of 60 years of diplomatic relations between the two countries. Mr. Ellerbrock will be representing Sri Lanka for 40 years in Hamburg and Schleswig –Holstein in 2014, "So I 'm definitely the most senior member of the Diplomatic Corps in Hamburg or perhaps even in Germany," he added.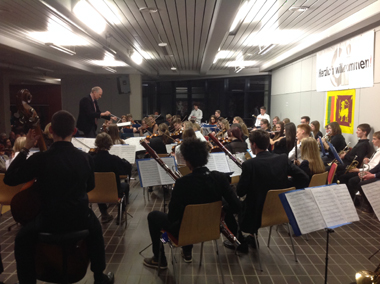 The traditional family company of Haelssen & Lyon was founded in 1879. "We buy tea where it grows and sell it where it does not grow. With its Ceylon teas´, Sri Lanka is at the top," said Ellerbrock, whose tea trading company (450 employees) is one of the leading tea trading companies in Germany and in Europe.

The internationally renowned and successful Sri Lankan-American Cembalist Prof. Preethi de Silva was the musical star guest at the event. She delighted more than hundred guests with her excellent Harpsichord performance. Mr. Olaf C.Ellerbrock thanked Preethi de Silva for her beautiful performance.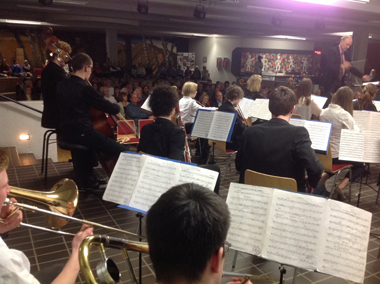 In his speech, H.E the Ambassador briefed the guests on the time-tested long-standing bilateral relationship between Sri Lanka and Germany. H.E the Ambassador appreciated the long-term service of the Hon. Consul who has been bridging the way between Germany and Sri Lanka in many ways. His company has been importing tea from Sri Lanka and distributing to Germany and Europe countries, he added.

After the concert, there were long discussions and chats, while culinary delights were served by the Anglo-German Club gastronome Gerald Putter and his team. Among the guests were members of the consular corps and the Hamburg land parliament as well as leading businessmen and Sri Lankan expatriates from Hamburg.