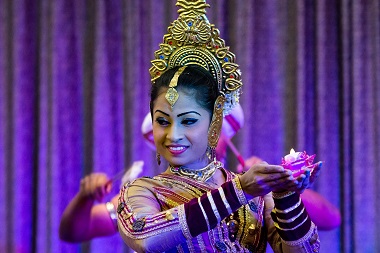 The Embassy of Sri Lanka in Berlin is in the process of organizing the traditional National Day event, which will take place on
Monday, 04th February, 18.00 hrs. at the Bürgersaal, Teltower Damm 18, 14169 Berlin.
The event will include the traditional lighting of the oil lamp, the singing of the Sri Lankan and German national anthems, religious observances by dignitaries of all religions represented in Sri Lanka as well as an address by H.E. Ambassador Karunasena Hettiarachchi. It will also be graced by the performances of a group of Sri Lankan dancers, who will travel to Berlin all the way from Sri Lanka, and be concluded by a traditional Sri Lankan dinner.
All Sri Lankans in Germany as well as all German friends of Sri Lanka are cordially invited to attend this event to celebrate the Sri Lankan National Day and open up a new chapter of friendship between Sri Lanka and Germany.