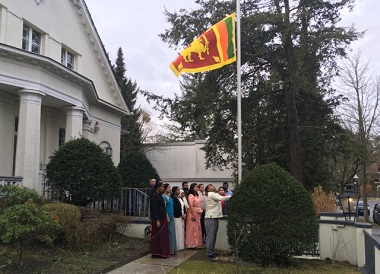 The Embassy of Sri Lanka in Berlin celebrated the 72nd anniversary of the Independence Day on 4th February with the Flag hoisting ceremony held at the Embassy premises. On 7th February, the Embassy organized an event for the Sri Lankan community in Germany at the City Hall in Lichtenrade.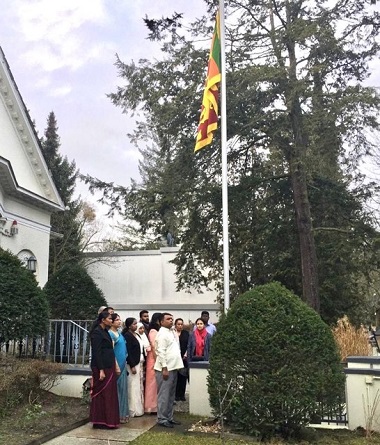 The proceedings commenced with the singing of the National Anthems of both Sri Lanka and Germany by the children of the staff members and the Sri Lankans living in Germany. In honour of all the patriots who sacrificed their lives to preserve and protect the freedom, unity, sovereignty and territorial integrity of Sri Lanka, a two-minute silence was observed. With the view to invoke blessings upon Sri Lanka and its people, multi-faith religious observances were conducted by Buddhist, Hindu, Islamic and Christian clergy. Excerpts from the Vistas of Prosperity and Splendour of the President and the Independence Day messages of the Prime Minister and the Minister of Foreign Relations were read in Sinhala and Tamil.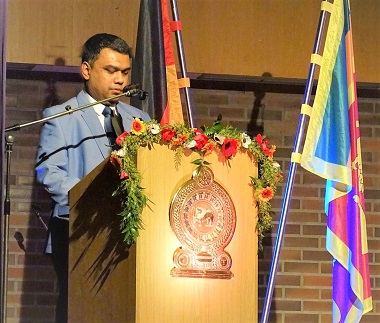 Addressing the gathering, Charge d' Affaires a.i Ahamed Razee referred the speech of the President Gotabaya Rajapaksa at the Independence Day celebration and emphasized that the prime objective of all Sri Lankans should be to collectively commit to achieve the true meaning of the freedom obtained, with a new vision and renewed vigour.

Further, Charge d Affaires highlighted that all Sri Lankans living in a foreign soil have a bigger role to play in the development of Sri Lanka. He also appreciated the Sri Lankan community for their support in the endeavours of the Embassy and expressed confidence in further strengthening this collaboration towards the efforts carried out by the Government of Sri Lanka in building a prosperous nation.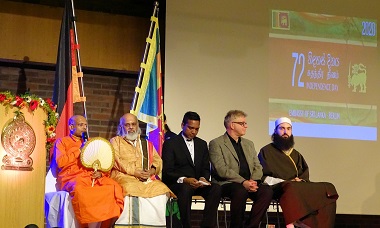 Head of the South Asia Division of the Federal Foreign Office of Germany Sabine Seidler, congratulated Sri Lanka on the 72nd anniversary of the Independence and assured cooperation of Germany to further strengthen relations between the two countries which is characterized by goodwill, mutual respect and understanding.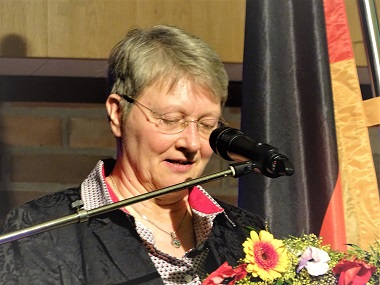 The cultural troop of the Sri Lanka Army performed at the event adding more colour and glamour to the evening. The celebrations concluded with traditional Sri Lankan cuisine.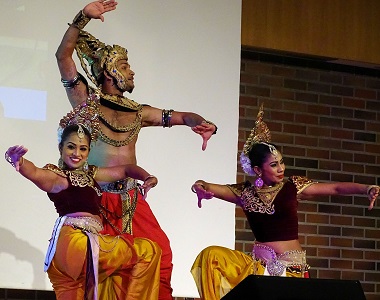 Embassy of Sri Lanka
Berlin