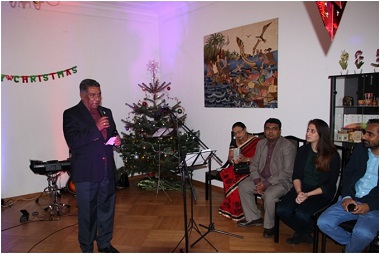 The Embassy of Sri Lanka with the assistance of the Sri Lanka Association in Berlin celebrated Christmas at a colourful ceremony on Sunday, 9 December 2018, at the Mission premises.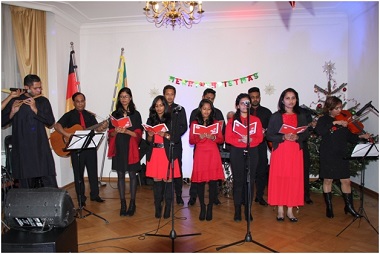 Delivering a speech at the event, Ambassador of Sri Lanka to Germany Karunasena Hettiarachchi highlighted the importance of celebrating multi-religious events, which symbolizes Sri Lanka's rich diversity and the religious harmony among the different communities of Sri Lankans living in Germany.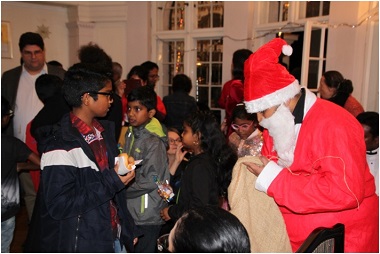 Apostle Danielle delivered a Christmas Prayer, bestowing blessings upon the participants and all Sri Lankans for a happy Christmas and a prosperous year ahead. The Christmas ambience was generated by setting up Christmas decorations at the venue and gifts were distributed among children who participated in the event.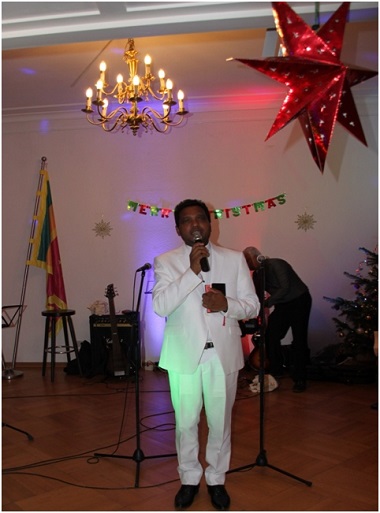 With the true spirit of Christmas and to share the joy and happiness of the season, the Embassy took the initiative to donate Christmas gifts for children at a cancer hospital in Berlin.
Christmas Carols were performed by the Sri Lankan community in Berlin, and the guests were entertained with music and dinner arranged by the Embassy.
The event concluded on a note of happiness and unity among all Sri Lankans living in Germany looking forward for a Christmas and a New Year full of peace and happiness.