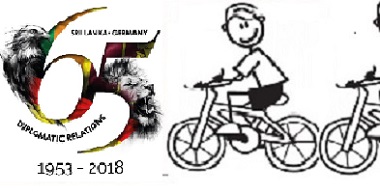 Celebrating the 65th Anniversary of Diplomatic Relations between Sri Lanka and Germany, the Embassy of Sri Lanka in Berlin is organizing a
Bike Rallye on 1st September 2018
The Bike Rallye will be starting at 9.30 hrs. at the Rote Rathaus near Berlin-Alexanderplatz. It will pass by the Foreign Office and the Kaiser-Wilhelm-Gedächtniskirche and will end at around 11.00 hrs. at the Embassy, Niklasstr. 19, 14163 Berlin. At arrival at the Embassy, refreshments and Kottu Rothi will be offered.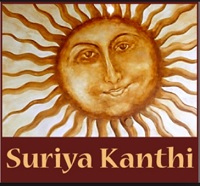 The Embassy of Sri Lanka cordially invites all Sri Lankans and friends of Sri Lanka in Berlin and surrounding areas to join in set a sign for a strengthening of the excellent relations between Sri Lanka and Germany. T-Shirts to mark the occasion will be available for all participants. Participants will also receive discount vouchers of the restaurants Suriya Kanthi (23% to mark the 23rd anniversary of the restaurant) and Sigiriya (1ß%), Please register as a participant by sending the attached form under https://docs.google.com/forms/d/e/1FAIpQLScqIrQkw2sqZDFAY_2oGQZn6spzLLQv78SLdqPB-C_9EUhGjg/viewform?usp=sf_link.

Sri Lankan-German relations have a long history. So let's make it a historical day!