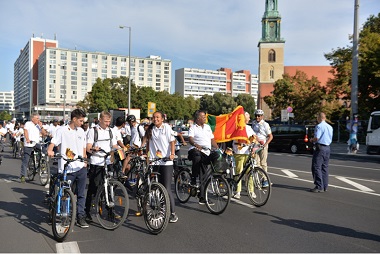 The Embassy of Sri Lanka in Berlin has successfully concluded a bicycle rally on 1st September 2018 from Alexanderplatz in Berlin city centre to the Chancery premises in Zehlendorf. The rally, which was organized in cooperation with the Federal Foreign Office, is the second event organized by the Mission in celebration of the 65th Anniversary of Diplomatic relations between Sri Lanka and Germany.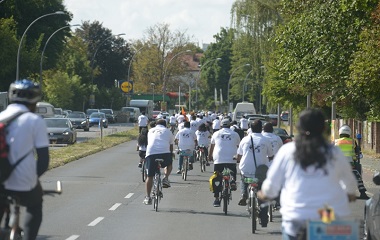 The enthusiastic participants of the event included representatives from the Federal Foreign Office, diplomats of Asia-Pacific Embassies and members of the Sri Lankan community residing in Berlin as well as German friends of Sri Lanka. The rally was well received by the Sri Lankan and German public, setting a positive impression among the viewers of the event.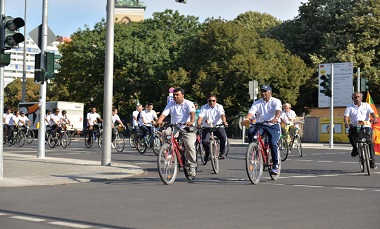 Speaking at the occasion, Ambassador Hettiarachchi commented on the friendly bilateral relations that prevail between the two countries and highlighted the importance in further promoting and protecting these positive relations. The Ambassador also took the opportunity to encourage all dignitaries and participants to be a part of the next series of activities organized by the Embassy in celebration of the 65th anniversary of diplomatic relations.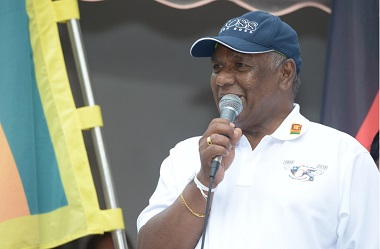 The Mission wishes to thank the Berlin Police for their cooperation and appreciates the assistance received from the main sponsor of the event, Sri Lankan Airlines, and other sponsors including JoLanka Group for providing specially designed T-shirts for all participants, the Sri Lankan restaurants based in Berlin 'Sigiriya' and 'Suriya Kanthi' and Trico Shipping for their assistance to conclude the event successfully.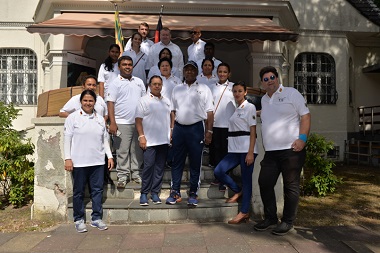 Embassy of Sri Lanka Berlin
03rd September 2018