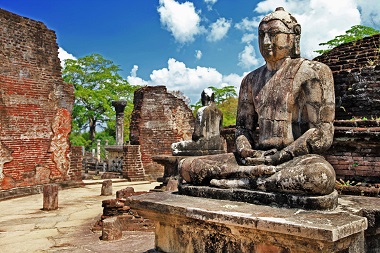 The Adventure Racing World Championships will be held in Sri Lanka in December this year and ahead of entries opening in February teams are preparing for the most competitive and high profile expedition adventure race of the year, and the opportunity to visit a dream destination.
The destination announcement was made ahead of last year's World Championships, which attracted 60 teams from 20 countries to Reunion Island in November. This was to allow teams extra time to plan and prepare for this once in a lifetime opportunity to visit an island which is a hotspot destination for travellers.
Entries will open on February 15th with 30 places available to any team with an AR World Series ranking at $5,500, after which wild card and general entries are available with prices rising to $6,500. Entries will remain open until the end of July or until all places are taken (which is likely to happen).
Read the full article under https://arworldseries.com/teams-prepare-for-the-adventure-race-world-championships-in-sri-lanka/?fbclid=IwAR1ysRWxMRDHruqZm01_FuWBAm2wgjh1Z8IoaiDErNiXeNFWwdEyfwZ77nA