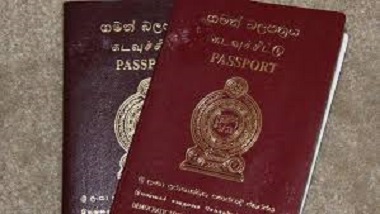 As per Sri Lanka Immigration & Emigration Act of No. 20 of 1948 as amended by Act No. 07 of 2015, it is mandatory to collect the Bio Metrics from all the passport applicants.
Accordingly, all applicants have to provide their Bio Metrics – Finger Prints to Sri Lanka Immigration & Emigration.
In this context, it is mandatory that those applying for passports through Sri Lanka Missions Abroad on or after 1st January 2018 should provide biometrics to the Department of Immigration & Emigration upon their first entry to Sri Lanka. The applicant's departure from Sri Lanka will only be allowed if they comply with this requirement.